Corey Creedon
Program Associate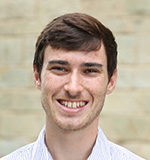 Corey is a Master's of Environmental Management (M.E.M.) candidate at the Yale School of Forestry and Environmental Studies focusing on climate change and sustainable development.  At The Forests Dialogues (TFD), Corey works as a Program Associate, helping to coordinate and support the organization's Land-Use Dialogues (LUD) Initiative as well as its Sustainable Wood Energy (SWE) Initiative.  Prior to coming to Yale, Corey served three years in the Peace Corps in Paraguay (2012-2015).   As an Environmental Conservation Specialist in the Peace Corps, he worked primarily in youth education and leadership for the first two years of his time there before extending his service for a third year working with World Wildlife Fund (WWF)/Paraguay as a member of their Climate Change team helping with the coordination, execution, and monitoring and evaluation of their "Paraguay Land Use" REDD+ (Reducing Emissions from Deforestation and Forest Degradation) project.  Corey is originally from Litchfield, Connecticut and holds a Bachelor of Arts degree in Environmental Studies from Bates College ('12).
Michelle Mendlewicz
Former Program Associate

 Michelle Mendlewicz is a Master of Environmental Management (MEM) graduate  from Yale School of Forestry and Environmental Studies (F&ES).  Prior to      pursuing her graduate studies, she was working as a legal advisor for the    Environmental Agency of the State of Rio de Janeiro (INEA/RJ), primarily with    issues regarding the "Brazilian Forest Code", environmental infractions and    protected areas.  She also worked at private law firms representing clients in    different industries regarding environmental licensing and permitting procedures.  At Yale, her main interests were on Environmental Law and Policy, and Business and the Environment.  Michelle holds a Law Degree from Pontificia Universidade Catolica of Rio de Janeiro (PUC-Rio), where she also completed a specialization program in Environmental Law.
Erika Drazen
Former Program Associate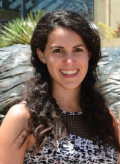 Erika Drazen received a Master of Environmental Science from the Yale School of  Forestry & Environmental Studies and an MBA from Yale School of Management.  Prior to coming to Yale, she has worked on environmental issues in India, Israel,  Australia and the United States.  In India she worked with WWF to create a  conservation training program for Forest Department staff at Kawal Tiger Reserve.   In both Australia and Los Angeles she researched water resource policies while  working with TreePeople.  In Israel she worked with the Heschel Sustainability  Center in their public visibility and awareness department acquiring grants and  increasing their public visibility and awareness through social media.  At Yale, she  also conducted research with the Hewlett Foundation on evidence informed policy and implementation in the international  development sector.  She received her B.A. in Anthropology with minors in Art History and Geography & Environmental Studies from UCLA.
Chandni Navalkha
Former Program Associate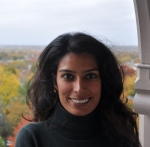 Chandni is a first year Master's of Environmental Management candidate at Yale University. Prior to coming to Yale, Chandni was a consultant for strategic communications with Accenture in New York, working on change management projects for clients including the NYC Department of Homeless Services, Morgan Stanley, and the United Nations. Her interest in the dynamics of "change," environmental, institutional and social, led her to explore community-based conservation and restoration initiatives in Mexico, Peru, and India. She studies social and political ecology, focusing on community well-being and ecological restoration, the role of non-state actors in environmental decision-making, and epistemologies of land and resource use. Chandni received her B.A. in English and Economics from Cornell University.  
Ruth Sego
Former Program Associate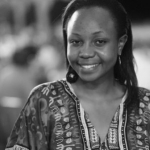 Originally from Eldoret, Kenya, Ruth Cherono Sego is a first year Master in Environmental Management candidate at the Yale School of Forestry and Environmental Studies. She studies energy and the environment and has interests in the interlinkages between energy and natural resources management. Prior to joining Yale, she worked for 3 years with the United Nations Environment Programme (UNEP) in Nairobi where her primary responsibilities included global media monitoring and analysis, strategic communications and media relations. Ruth has also been actively involved in the global youth environmental movement and has represented youth in the work of the African Ministerial Conference on the Environment (AMCEN). In 2011, Ruth was co-recipient of the UNEP/Bayer Young Environmental Envoy Award, Kenya for advocacy and innovation in clean energy. She holds a Bachelor of Science degree in Environmental Health from Kenyatta University and is hoping to learn a fifth language.
Parfait Gasana
Former Program Associate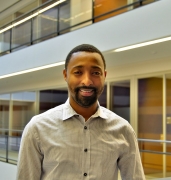 Parfait Gasana traces his interest in U.S. foreign policy to his experiences growing up in Rwanda where he observed firsthand the impact Western policies have in shaping regional politics. He served as the Assistant Director of the Center for Peace, Democracy, and Development at UMass Boston's McCormack Graduate School of Policy and Global Studies. Mr. Gasana holds a BA from the University of Connecticut in Political Science, and a MS in International Relations from the McCormack School. He is a first year student at the Yale School of Forestry and Environmental Studies where he pursues his interest in environmental policy in developing nations. While completing his graduate degree at UMass, Mr. Gasana co-founded the non-profit Kigali Reading Center in Rwanda to bring the joy of reading to children. For his work with the KRC he received the UMass Boston's Beacon Graduate Leadership Award and the Ambassador John W. McDonald Award for Leadership and Innovation in Global Governance and Conflict Resolution.
Ruth Metzel
Former Program Manager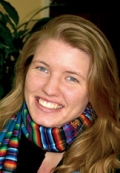 Ruth is a joint Master of Forestry and MBA degree student at the Yale Schools of Forestry and Management. Before pursuing her graduate studies, she served as the Azuero Earth Project's first Program Director in Pedasi, Panama. Ruth has a B.A. in Ecology and Evolutionary Biology with concentrations in International Relations, Latin American Studies and Environmental Studies from Princeton University. Her thesis "From Finca to Forest: Forest Cover Change and Land Use Management in Los Santos, Panama," allowed her to combine her passion for the Latin American region, environmental issues, and public policy with her love of biological field research. Her environmental research experience includes work with projects in Panama, Costa Rica, Haiti, Honduras, Guatemala, Venezuela, and the United States.
Breanna Lujan
Former Program Associate

Breanna is a candidate for the Master of Environmental Management at the Yale School of Forestry & Environmental Studies. She is interested in international environmental law and policy, specifically in policies governing forest conservation and sustainable development. After receiving her B.A. in Environmental Studies from Yale University, she spent a year conducting research in Bahia, Brazil with support from the Yale Parker Huang Travel Fellowship and Princeton in Latin American Fellowship. There, she assessed public opinion of the social-environmental impacts of a port construction project known as Porto Sul. Her environmental work thus far has involved projects in Montana, Peru, Spain, and, most recently, Brazil. She is excited to continue exploring her interests in law, policy, conservation, and sustainable development during her time at FES.
Tyler Gibson
Former Program Associate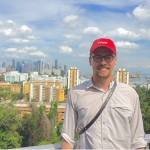 Tyler is a rising first year Masters of Environmental Management student at the Yale School of Forestry and Environmental Studies. Prior to joining Yale and TFD, Tyler spent two years working at blue moon fund, an endowed philanthropic foundation in Charlottesville, Virginia, where he worked on both bmf's climate change and conservation grant-making programs in geographies ranging from Peru to China. During his time at bmf, Tyler developed an interest in innovative business and financial models that can be used for sustainable development in the developing world, particularly those that simultaneously improve livelihoods and environmental outcomes, and he hopes to further explore these issues at Yale. Previously, Tyler was a research assistant at the Wilson Center's China Environment Forum, where he examined the challenges posed by the water-energy nexus in China. Originally from Houston, Texas, Tyler has a BA in International Politics and Economics from Middlebury College in Vermont. Tyler speaks Chinese and Spanish and is an avid traveler, soccer fan, and music enthusiast. You can find him on Twitter at @TylerGibson.
Anna Finke
Former Program Associate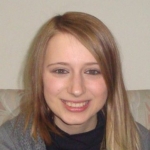 Anna is a student in the Masters of Forestry Program at Yale. She is interested in many forestry issues like silviculture, sustainable forest management, climate resilient forests and forest restoration, especially in China. Anna did her undergrads in Eberswalde, Germany, in "International Forest Ecosystem Management". Thinking that every forester should be able to convey his thoughts and opinion effectively, she was working with the Center for International Forestry Research in Communications in the year before she came to Yale. You can follow Anna on Twitter where she tweets as quercus_aliena.
Akiva Fishman
Former Program Associate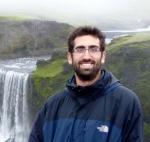 Akiva is in the midst of a Masters of Forestry degree at Yale and a Juris Doctor degree at New York University, where he is a Root-Tilden-Kern Scholar. He focuses on natural resource governance in developing countries, with an emphasis on local- and national-level forest governance. Before beginning his graduate studies, Akiva worked with the Environmental Law Institute in Washington, D.C. as a researcher and project manager on issues ranging from climate change adaptation and brownfields remediation to water governance and invasive species regulation. As part of this work he co-managed the editing and production of a 7-volume book series on post-conflict peacebuilding and natural resource management. His environmental work experience includes projects in Colombia, the Middle East, Liberia, Indonesia, and the United States. He received a B.A. in International and Global Studies from Brandeis University.
Xiaoting Hou
Former Program Manager, TFD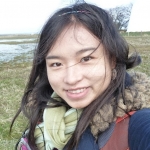 Xiaoting received her B.A. in Environment Science and Accounting from Fudan University, China; and her M.A in Environment Management from Yale University. She has broad interests and research background in a variety of sustainable development issues ranging from industrial ecology and wetland conservation to the impact of climate change on developing countries.  In between her studies, Xiaoting has held various positions with local EPAs, NGOs and business consulting companies in China which built the foundation for her strong program management skills. She has been leading TFD's Forests and Climate Change Initiative since 2009 and was managing all TFD's initiatives as well as its finance.
Marisa Camargo
Forests and Climate Change Specialist at Indufor, Finland
"Ever since I graduated from FES I have been working with forests and climate issues e.g. REDD+, which require comprehensive multi-stakeholder dialogues. The experience I gathered in TFD has been extremely important for my current job. As a consequence, I will hopefully be able to contribute to more inclusive international policies."
___________________________________________________________________________________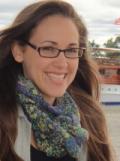 Caitlin Doughty
Caitlin graduated in May 2014 with a  Masters of Environmental Management Program at Yale. She currently works with Pivot Point.  Prior to coming to Yale, she worked with Amazon Watch as an advocacy intern assisting with indigenous delegations to discuss topics related to REDD+, the Belo Monte Dam, and the Chevron case in Ecuador. She also has diverse research experience in indigenous communities in the Ecuadorian Amazon. Caitlin received her BA in Environmental Studies from the University of California Santa Cruz.
Qian Fang
Environmental consultant
After working in Shanghai, China for a year, Qian Fang moved back to the United States, where he now works in and environmental consulting firm based in New Jersey.  Qian states, "Organizing TFD's first China dialogue gave me a valuable opportunity to understand China's forest development/policy, to meet people from various forest-related sectors and to use my environmental knowledge, connection with China and communication skills to achieve something very meaningful."

Benjamin Fryer
Benjamin Fryer graduated from Yale Law School and the Yale School of Forestry and Environmental Studies in 2013. Prior to coming to Yale he was a volunteer in the Peace Corps' rural development program in Nicaragua, where he helped form two village credit unions and supported youth business development. He holds a B.A. in Political Science from UC Berkeley.

Nara Lee
Nara was a student in the Masters of Environmental Management Program at Yale. She is interested in sustainable forest management and the way in which it reflects characteristics (social, cultural, etc) of each region in developing countries. Prior to coming to Yale, she was a KOICA (Korea International Cooperation Agency) volunteer in the Dominican Republic and managed a reforestation project that contributes to local community members' incomes. She also conducted research on Non-Timber Forest Products in Mexico. Nara received her BA in Forest Science from Konkuk University, South Korea.
James Leslie
UNDP Peru
"After completing my degree at FES, I accepted a position with UNDP in Peru. I am currently the environment and energy focal point and manage a rapidly expanding project portfolio related to climate change, biodiversity conservation and access to clean energy. Through my experience with TFD, I witnessed the value of creating a space for senior stakeholder representatives to establish a shared agenda around emerging forest issues. I saw the dialogues' value as contributing to political will and strategic visioning that motivate concerted action on the ground."
Brian Milakovsky
Fulbright Fellow, Ukraine
"From September 2009-June 2010 I am doing a Fulbright project on the protection of biodiversity in managed forests of Ukraine. I work at forest management units around the country helping to delineate critical habitat areas. After this I hope to pursue similar work in the US, Canada and Eastern Europe.
Working at The Forests Dialogue was a great chance to work with Russian NGOs and forest companies, explore issues of social sustainability in forestry, and generally develop my skills at
organizing international work. Through my experience at the Dialogue in Syktyvkar, Russia, I got a much better understanding of socioeconomic conditions in rural Russia. This has certainly helped me in my subsequent work in Eastern Europe."
Hannah Murray
Program Manager, Katoomba Group/Forest Trends
"My time at TFD gave me the opportunity to meet and learn from leaders in the forestry and forest policy sectors. It was a great way to learn about the latest developments in the field and emerge with a global perspective on these issues. I am confident that my work at TFD was instrumental in my gaining a job working on international forest policy in Washington, DC."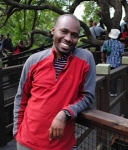 Geofrey Mwanjela
Geofrey Mwanjela is currently the Programme Officer for WWF – Coastal East Africa Initiative that operates in Tanzania, Kenya and Mozambique. Prior to WWF, Geofrey worked for the Tanzania Natural Resource Forum as Head of Programmes. He holds Masters of Environmental Management (M.E.M) from School of Forestry and Environmental Studies (F&ES), Yale University. While at Yale, Geofrey worked for the Forests Dialogue as Program Assistant and engaged in convening REDD+ Readiness Dialogues for Ghana, Brazil and Guatemala.
Jaimini Parekh
Jaimini is a student in the Masters of Environmental Management Program at Yale. She is interested in how human rights can be used as a policy instrument for promoting greater human dignity and sustainability. Prior to coming to Yale, she worked as an AmeriCorps VISTA Volunteer with the Program for Torture Victims in Los Angeles where she focused on resource development. She has also worked on urban poverty issues in Oakland, CA and human rights issues in New Delhi, India. She holds a B.S. in Society and Environment from the University of California, Berkeley.
Pablo Peña
Pablo was a student in the Masters of Environmental Management Program at Yale. He is interested in the relationship between policy and tropical forest management and conservation in developing countries. Prior to coming to Yale, Pablo worked as an environmental lawyer at the Peruvian Society for Environmental Law for more than four years. His work there focused on implementing conservation policy projects mainly related to protected areas governance, land conservation and forestry in the Peruvian Amazon region. He has ample experience moving forward policy and legislation for conservation with stakeholders at different scales, from local communities to government officials. Pablo is  a Lawyer from the Pontificia Universidad Católica del Perú.
Ana Karla Perea
Ana Karla Perea is a candidate for the Master of Environmental Management degree at the Yale School of Forestry and Environmental Studies. She is interested in topics such as international forest policy and governance. The last four years she worked at the National Forest Commission of 
Mexico
 managing research and development projects financed by the National Forest Commission and the National Council for Science and Technology.
Tais Pinhero
Taís is a student in the Masters of Environmental Management Program at Yale. She is interested in assisting companies toimprove their performance as well as reducing social and environmental impact, on the perspective of industrial symbioses. Prior to coming to Yale, she worked with Corporate Environmental Management Planning and Solid Waste Management. She also has diverse experience on the semi-arid region of Brazil with small communities that live below the poverty line. Taís is an Agricultural and Environmental Engineer from the Federal Rural University of Pernambuco (UFRPE), Brazil.
Sarah Price
Head of Projects & Development Unit, PEFC International
"I had the opportunity to work with TFD while pursuing a Masters in Forest Science at Yale University.   During that period I worked extensively on TFD's illegal logging and poverty reduction initiatives.  The knowledge gained, exposure current to international forest policy developments, and the opportunity to interact with a wide range of international experts added significant value and relevance to my studies."
Stella Zucchetti Schons
Recent graduate of Yale's F&ES program and School of Management
"Prior to coming to Yale, I constantly heard the term "multistakeholder involvement" come up in the project I worked at. At TFD I had the opportunity of finding out exactly what that term means and actually participating in such type of process, an experience I could not have gotten in any of the classes taught at FES.  And that is one of the points of relevance of TFD being hosted by FES, besides the role of speakers and contact brought to the school through the TFD channel. I am not only an admirer of what TFD does, but also a believer of its work."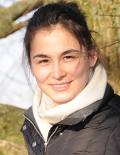 Denise Soesilo
Denise graduated from the Yale School of Forestry and Environmental Studies in 2012 with a Masters in Environmental Management (MEM) with a focus on forest management, agriculture and plant physiology. Denise has experience working both in the non-profit as well as in the for-profit sectors where she has dedicated part of her time organizing community seminars on mangrove restoration. Prior to enrolling in the master's program, Denise received her BA in Environmental Studies with a focus on industrial ecology from Yale University. While with TFD, Denise managed the Initiaitves on Free, Prior and Informed Consent (FPIC) and Genetically Modified (GM) Trees.
Anna Tikina
Adjunct Professor - Faculty of Forestry, University of British Columbia
"I am currently an Adjunct Professor at the Faculty of Forestry, University of British Columbia. The TFD work brought me understanding how the means of communication differ among individuals, and how motivated professionals (whose opinions differ) can work together for a single goal. Having met representatives of many organizations during the dialogue, I was later hired by a company that participated in the TFD."