TFD's Secretariat is located at the Yale University School of Forestry and Environmental Studies in New Haven, Connecticut, USA.
Gary Dunning
Executive Director

Gary is the Executive Director of The Forests Dialogue (TFD), an organization based at Yale University in New Haven, CT, USA. TFD was created in 1999 to provide global and regional leaders in the forest sector with a neutral, multi-stakeholder dialogue (MSD) platform and process focused on developing mutual trust and a shared understanding while working towards collaborative solutions to the challenges in achieving sustainable forest management and forest conservation around the world. Gary is the first Executive Director of TFD's Secretariat, since bringing it to Yale in 2000.  Gary works with a diverse 25 person strong, international Steering Committee to set priority on key forest related issues and develop multi-stakeholder dialogue-based initiatives to address those issues.  He oversees a small, Yale based staff.
Gary has been working on forest related issues for over 25 years and leading MSD's since 1995.  Gary was the founding Executive Director of the Yale University's Global Institute of Sustainable of Forestry and helped to create and lead the Yale Forest Forum. He was also the National Roundtable Coordinator for the Seventh American Forest Congress and the US Liaison to the World Commission on Forests and Sustainable Development. Gary was a Peace Corps volunteer in Kenya where he taught agroforestry and forest extension techniques at the Kenya Forestry College in Londiani.  He holds a Master of Forestry degree from the Yale University's School of Forestry and Environmental Studies and a Bachelor's degree from Humboldt State University in California.
Lisa O'Brien
Program Administrator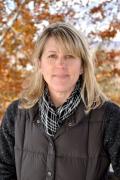 Lisa O'Brien joined The Forests Dialogue (TFD) in the winter of 2008.  She has worked for Yale University for over 15 years.  Prior to joining TFD she worked in the financial offices of the Yale Law School as a Financial Assistant and for the Yale School of Forestry and Environmental Studies (FES) as an Assistant Business Administrator.  During this period, she also worked on various accounting projects for The Urban Resources Initiative (URI) based at Yale FES. Outside of work, Lisa enjoys spending time with her husband and three daughters, gardening, skiing, hiking and cooking.  She received her B.S. in Business Management from Southern Connecticut State University.
Liz Felker
Program Manager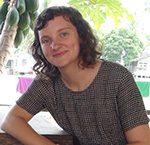 Liz Felker is a Master of Environmental Science candidate from the Yale School of Forestry and Environmental Studies. Her academic interests include the social dimensions of environmental management, especially with regard to land and resource access, and environmental justice. She currently assists Professor Amity Doolittle on monitoring and evaluation of TFD's Land Use Dialogue platform. Through Yale's Landscape Lab, she also helps maintain a temperate agroforest. Prior to Yale, Liz worked as a research consultant for CIFOR in West Kalimantan, Indonesia, and on a production vegetable farm in Nashville, TN. She received her B.S. in Environmental Science, Policy, and Management with a minor in Forest Management from UC Berkeley.
Beryl Ajwang'
Program Associate
Beryl is a Master of Environmental Management Candidate at the Yale School of Forestry and Environmental Studies. Prior to joining Yale, she worked as a research analyst with the EED Advisory, a consulting company on energy and environment in Kenya.  During that period, she provided technical assistance to the Ministry of Environment in modeling GHG emissions in the energy sector and the abatement potential of renewable energy including biogas for cooking; provided climate change data and intelligence as inputs to capacity development curriculum on current topics such as INDCs, NAMA and climate finance; conducted household surveys for the development of the county energy plans as well as managing an online household energy data aggregator based on the mobile phone technology. Currently at Yale, she is interested in the interaction of energy, climate change and conservation.  She holds a degree in Environmental and Bio-systems Engineering from the University of Nairobi, Kenya. 
Steven P. Patriarco
Program Associate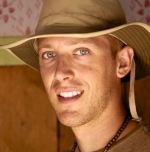 Steven is a joint Master of Environmental Management (MEM) and MBA degree student at Yale University.  He is interested in sustainable development issues in Latin America and Southeast Asia, with particular emphasis on the role that sound forest and land management policies and practices can play in facilitating inclusive economic growth and safeguarding the ecological integrity of tropical ecosystems. Prior to coming to Yale, Steven worked in various capacities in Indonesia and Malaysia since 2011, including as the co-founder and Chief Sustainability Officer of Ance Group, a sustainability-focused aquaculture firm; a Fulbright research scholar examining livelihood development programs near critical Bornean orangutan habitat in West Kalimantan; and the team leader for a major reforestation, illegal logging monitoring, and environmental education initiative. He received his B.S. in Biology from Brandeis University.
Corey Creedon
Program Associate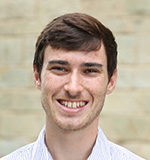 Corey is a Master's of Environmental Management (M.E.M.) candidate at the Yale School of Forestry and Environmental Studies focusing on climate change and sustainable development.  At The Forests Dialogues (TFD), Corey works as a Program Associate, helping to coordinate and support the organization's Land-Use Dialogues (LUD) Initiative as well as its Sustainable Wood Energy (SWE) Initiative.  Prior to coming to Yale, Corey served three years in the Peace Corps in Paraguay (2012-2015).   As an Environmental Conservation Specialist in the Peace Corps, he worked primarily in youth education and leadership for the first two years of his time there before extending his service for a third year working with World Wildlife Fund (WWF)/Paraguay as a member of their Climate Change team helping with the coordination, execution, and monitoring and evaluation of their "Paraguay Land Use" REDD+ (Reducing Emissions from Deforestation and Forest Degradation) project.  Corey is originally from Litchfield, Connecticut and holds a Bachelor of Arts degree in Environmental Studies from Bates College ('12).
Thomas Launer
Program Associate
Thomas is pursuing a Master of Forestry (MF) at Yale FES.  While at Yale, he hopes to learn how to apply forestry science to the complex relationship between promoting biodiversity conservation and achieving sustainable development, specifically in the realm of forest landscape restoration.  His interest in this field was inspired by his experiences in East Africa, first conducting research on the impacts of human settlements on wildlife corridors outside Lake Manyara National Park in Tanzania, and later serving as a Princeton in Africa fellow in southern Ethiopia.  He returned to Ethiopia to work as the country director of a reforestation NGO, seeing firsthand the transformative abilities trees can have in the landscape, both for people and wildlife.  Originally from rural Minnesota, Thomas holds a Bachelor of Arts degree in Biology from Whitman College. 
.