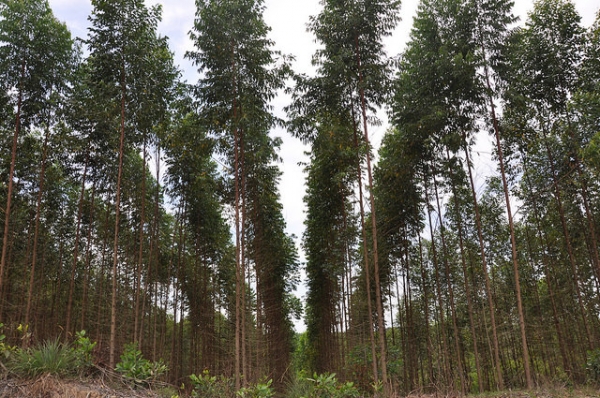 On 4 September 2015, The Forests Dialogue will be launching its newest initiative, Intensively Managed Planted Forests 2 (IMPF 2), in Durban, South Africa with a Scoping Dialogue. TFD will bring together over 25 leading international stakeholders representing the private sector, NGOs and local communities and rights holders to explore issues have evolved since TFD's previous IMPF dialogue over six years ago and to map out issues that show promise for progress for in-depth discussion in future field dialogues. 
Planted forests, including those that are intensively-managed for wood production, continue to grow in both extent and significance. They currently provide a third of the world's industrial wood, a proportion likely to increase significantly in coming decades. They also have great potential to deliver environmental services and social benefits. However, many aspects of intensively managed planted forests (IMPF) have been and remain controversial, with concerns that associated environmental and social costs often outweigh economic and other benefits. Some key developments since 2008 include:
There continue to be major drivers favouring IMPF investment 

The extent of IMPF and their significance continues to grow

The extent and significance of other tree crops also continues to grow 

The evolving role of forests in climate change mitigation and adaptation

Stronger measures to address illegality in the wood supply chain 

The expanding reach of certification 

The two GFCs

Technological change
​In early 2015, The Forests Dialogue initiated a global stakeholder survey of perceptions of progress against these factors and recommendations, to inform a follow-up 2nd phase IMPF dialogue series. Preliminary results of the survey suggest that most respondents believe the performance of the IMPF sector has improved since 2008, but not consistently; and that key actor groups – governments, IMPF businesses, and financing institutions – could do more to improve both specific IMPF projects and the performance of the sector overall.
At the Scoping Dialogue in Durban, stakeholders will examine both the outcomes of the survey and the above key developments since 2008, exploring the implications of each going forward. Then stakeholders will identify current fracture lines and work to build a shared understanding of drivers, and a shared vision of and and best practices for IMPF. Building on this, participants will ultimately determine if there is significant potential for future dialogues.
Findings from the Dialogue will be shared in publications and will help frame subsequent dialogues if any. From these efforts, a series of consensus recommendations will be created and developed into a concrete action plan with partners.