Land Use Dialogue Fellows
TFD has introduced a Land Use Dialogue Fellowship program placing Yale F&ES master's students in LUD landscapes to support platform processes and conduct stakeholder visioning roundtables. LUD fellows will be based in landscapes of Uganda, Tanzania, Democratic Republic of the Congo, Ghana, and Myanmar with partners including: the International Union for the Conservation of Nature, Codesult Network, African Wildlife Foundation, OCEAN, and the Center for People and Forests (RECOFTC).
The new model of the Land Use Dialogue has provided TFD with new opportunities to engage with processes on the ground. Rather than the traditional TFD model – which has focused on global forest challenges convening field dialogues to provide case-based context and solutions – the Land Use Dialogue model is centered around the application of a landscape approach to environmental decision making in specific landscapes. The landscape approach is supported through a LUD process of background research, stakeholder roundtables, landscape visioning, and adaptive response to monitoring. TFD's experience in convening dialogues that build trust and lead to tangible priority actions, bring lessons to a process driven by key stakeholders in the landscape working towards collaborative management.
2018 Land Use Dialogue Fellows
Renata Lozano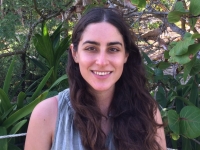 Renata is a 2019 candidate Master of Environmental Management at the Yale School of Forestry and Environmental Studies. She holds a B.A. in International Relations from the Tec de Monterrey in Mexico. Renata is currently pursuing a specialization in Environmental Policy Analysis with a strong focus on sustainable landscape initiatives. Before coming to Yale, Renata was the Climate Change Advisor in Mexico's Ministry of Environment and Natural Resources in the International Affairs Department, where she worked on international environmental agreements, particularly within the United Nations Framework Convention on Climate Change. For two years, she was the Project Manager in Policy Advocacy at a Mexican non-profit organization called 'Reforestamos Mexico'. Renata coordinated the Landscape Restoration Initiative under the Bonn Challenge, as well as projects related to Global Forest Watch and forest legality policies in alliance with the World Resources Institute. She started her professional career as a researcher in environmental economics, first at the National Institute of Ecology and Climate Change and later joined the Centro Mario Molina. This summer, Renata will be working as a fellow for the Land Use Dialogue, as part of a multi-site research initiative, performing research of drivers of land use change and stakeholder engagement in Inle Lake, Myanmar, in alliance with the Center for People and Forests (RECOFTC).
Erica Engstrom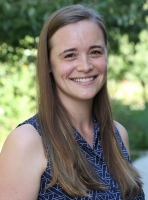 Erica is a 2019 Master of Environmental Management candidate at the Yale School of Forestry and Environmental Studies focusing on wildlife habitat conservation and connectivity.  Her previous experience includes training and caring for lemurs at the Lemur Conservation Foundation and facilitating workshops on international development and sustainable agriculture at Heifer International. Most recently, she worked at The Nature Conservancy in Arkansas supporting a variety of land and water conservation projects and working with a coalition of partners to develop wetland reserve easement policy recommendations for the 2018 Farm Bill.  She has a B.A. in International Development Studies with a focus on sub-Saharan Africa from the University of California at Los Angeles. Erica's Fellowship with The Land Use Dialogue will take place in the Kilombero Landscape of Tanzania. She will focus on stakeholder mapping, baseline data review, focus groups, and key informant interviews in preparation for an upcoming dialogue in this critical wildlife migration corridor. Erica is thrilled to be working with the African Wildlife Foundation, the International Union for the Conservation of Nature, CARE International, and The Forests Dialogue in such a beautiful and diverse landscape, where there are numerous opportunities for strategic, partnership-based land use planning.
Bethany Linton

Bethany Linton is currently pursuing a master's degree in Environmental Science at Yale FES where she joined TFD in 2017. She earned her BA at Brigham Young Universityin Political Science and International Development, with a research focus on the political economy of gender in East Africa. Following her undergraduate studies, she joined the office of Senator Coons – co-chair of the sub-committee on African Affairs – conducting environmental and foreign affairs research, and then the Millennium Challenge Corporation (MCC), where she worked on programs in Cabo Verde and Sierra Leone to assess environmental and social performance projects for poverty reduction through economic growth. She looks forward to returning to Uganda as an LUD fellow in the Agoro-Agu Forest Reserve to assist IUCN's Land Management Review and research the impacts of gender in land use.
Ben Williamson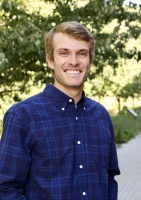 Ben is a student in the Masters of Environmental Management program at the Yale School of Forestry and Environmental Studies. Originally from Colorado, Ben has a BS in Ecology and Organismal Biology from the University of Montana. His early interest in wildlife biology led him to positions with the National Park Service, the Glacier Institute, and Natural Resources Defense Council. Through these positions, he decided his focus in graduate school would build from a science and education background, to craft a career path in land use policy and governance. He seeks to understand the socioeconomic forces that influence decision making in community-level conservation efforts. During the summer of 2018, Ben is a Land Use Dialogue Fellow in the Wassa Amenfi landscape in southwestern Ghana. He is partnering with local NGOs and IUCN to facilitate multi-stakeholder dialogue at the local level to better understand land right tenure, alternatives to deforestation from cocoa production, and recently formed community managed resource areas.
Javier González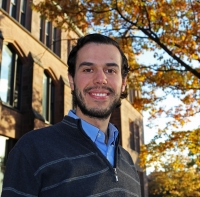 Javier is a first year Student at the School of Forestry and Environmental Studies. Prior to coming to Yale, Javier worked for 4 years in a conservation NGO as a project manager for a forest carbon offsets program. Javier attended the Universidad Iberoamericana in Mexico City, majoring in Mechanical Engineering. Javier looks forward to facilitating collaborative processes to manage natural resources as a LUD fellow in the Democratic Republic of Congo this summer. He will be working with local NGOs and the IUCN to map stakeholders that will constitute the Governance Working Group of the Mangaï Protected Area Landscape in the province of Bandundu. He will also assist in the collaborative development of a management plan which will enable long-term natural resources planning in the region and across the DRC.