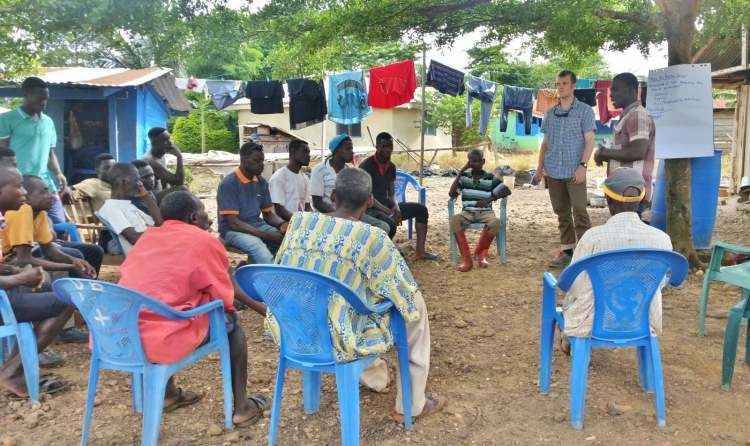 Wasa Amenfi Landscape, Ghana
The Wasa Amenfi Landscape of southwestern Ghana is dominated by cocoa production. While 25% of the natural forest remains, including a Globally Significant Biodiversity Area, cocoa production in the region continues to drive forest degradation. New initiatives, including REDD+ benefits and government sponsored Community Resource Management Areas, offer solutions that could both benefit the local community and stabilize the surrounding environment. Yet complicated tree and land tenure systems and risk of forest conversion for mineral extraction pose additional threats.
A landscape approach is needed to diversify local community income, clarify land tenure systems, and prevent further land conversion by local large-scale landowners and the government.
The outcomes of the Ghana Land-Use Dialogue in Wassa Amenfi will be designed to feed into:
Support for Community Resource Management Areas (CREMAs);
Foster community participation and ownership of forest conservation and management efforts, particularly under REDD+ ;
Clarification of land and tree tenure rights.
Core partners of the LUD platform include IUCN, Codesult Network, The ministry of Lands and Natural Resources, and the Forestry Commission of Ghana.