Beryl Ajwang'
Former Program Associate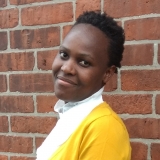 Beryl is a Master of Environmental Management Candidate at the Yale School of Forestry and Environmental Studies. Prior to joining Yale, she worked as a research analyst with the EED Advisory, a consulting company on energy and environment in Kenya.  During that period, she provided technical assistance to the Ministry of Environment in modeling GHG emissions in the energy sector and the abatement potential of renewable energy including biogas for cooking; provided climate change data and intelligence as inputs to capacity development curriculum on current topics such as INDCs, NAMA and climate finance; conducted household surveys for the development of the county energy plans as well as managing an online household energy data aggregator based on the mobile phone technology. Currently at Yale, she is interested in the interaction of energy, climate change and conservation.  She holds a degree in Environmental and Bio-systems Engineering from the University of Nairobi, Kenya. 
Steven P. Patriarco
Former Program Associate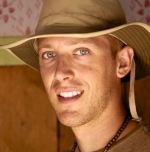 Steven is a joint Master of Environmental Management (MEM) and MBA degree student at Yale University.  He is interested in sustainable development issues in Latin America and Southeast Asia, with particular emphasis on the role that sound forest and land management policies and practices can play in facilitating inclusive economic growth and safeguarding the ecological integrity of tropical ecosystems. Prior to coming to Yale, Steven worked in various capacities in Indonesia and Malaysia since 2011, including as the co-founder and Chief Sustainability Officer of Ance Group, a sustainability-focused aquaculture firm; a Fulbright research scholar examining livelihood development programs near critical Bornean orangutan habitat in West Kalimantan; and the team leader for a major reforestation, illegal logging monitoring, and environmental education initiative. He received his B.S. in Biology from Brandeis University.
Thomas Launer
Former Program Associate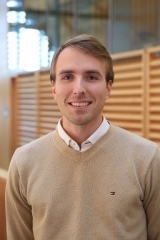 Thomas is pursuing a Master of Forestry (MF) at Yale FES.  While at Yale, he hopes to learn how to apply forestry science to the complex relationship between promoting biodiversity conservation and achieving sustainable development, specifically in the realm of forest landscape restoration.  His interest in this field was inspired by his experiences in East Africa, first conducting research on the impacts of human settlements on wildlife corridors outside Lake Manyara National Park in Tanzania, and later serving as a Princeton in Africa fellow in southern Ethiopia.  He returned to Ethiopia to work as the country director of a reforestation NGO, seeing firsthand the transformative abilities trees can have in the landscape, both for people and wildlife.  Originally from rural Minnesota, Thomas holds a Bachelor of Arts degree in Biology from Whitman College. 
Courtney Durham
Former Program Associate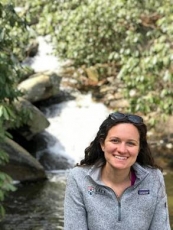 Courtney Durham is Program Associate for The Forests Dialogue. She is pursuing a Masters of Environmental Management at the Yale School of Forestry and Environmental Studies. Formerly, Courtney worked at World Resources Institute on the Climate Program. Courtney led the program coordination for the NDC Partnership, an initiative that brings together developing and developed countries, UN agencies, regional development banks, and international institutions to advance climate plans under the Paris Agreement, looking towards policy implementation and catalyzing ambitious climate action. Courtney received her B.A. in International Studies and Spanish, with a Minor in Politics & Government and History from Ohio Wesleyan University. In her free time, Courtney enjoys cooking, hiking, and gardening.
Shaadee Ahmadnia 
Women Organizing for Change in Agriculture & Natural Resource Management (WOCAN)
Nepal

Shaadee is currently pursuing her Masters of Environmental Management at the Yale School of Forestry and Environmental Studies. Prior to graduate school, she studied the tropical ecologies of Brazil, Malaysia, Thailand, Ecuador, and Vietnam. She received her B.A. double majoring in Environmental Biology and International Studies at the University of La Verne, in Southern California. Her work with the Associacão Mico-Leão-Dourado (The Golden Lion Tamarin Association) and her accompanying thesis, "Animal Dispersion and Man-Made Corridors in the Coastal Forests of the São João River Basin, Rio de Janeiro, Brazil" underlie her desire to work in stakeholder engagement and address the social as well as biological factors that influence the efficacy of conservation efforts. Currently at Yale, she works with the Governance, Environment, and Markets Initiative (GEM). She will spend her summer in Thailand and Nepal working with Women Organized for Change in Agriculture and Natural Resource Management (WOCAN). During her time at the organization, Shaadee will work closely with WOCAN's marketing team to develop materials and strategies to promote corporate investment into the W+ Standard, which is made up of units that reflect social and economic empowerment for women.  You can find Shaadee on Twitter, where she tweets as @ShaadeeAhmadnia. 
Apurva Mathur 
Women Organizing for Change in Agriculture & Natural Resource Management (WOCAN)
Thailand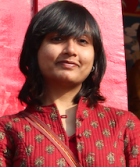 Apurva Mathur is a Master of Environmental Management candidate interested in sustainable livelihoods and social entrepreneurship. Prior to her studies at Yale School of Environment and Forestry, she was a consultant in the sustainability and climate change team of PricewaterhouseCoopers Pvt Ltd,India. Her work primarily focused on sustainability strategy and reporting. Apurva's role as a consultant motivated her to get associated with projects that have the potential to create a tangible impact on local communities and the environment. She will be working with WOCAN (Women Organizing for Change in Agriculture & Natural Resource Management) as a intern during summer 2015 to develop the business plan for their standard W plus which is aimed at generating quantifiable impact on the social and economic empowerment of women.
Apurva doubled majored in Zoology and Botany from St.Xavier's College in Mumbai, India and has a MBA (Business Sustainability) degree from TERI University located in New Delhi, India.
Marco Pau 
Association for the Preservation of the Upper Itajaí Valley (Apremavi)
Brazil

Marco is a student at the Yale School of Management majoring in Business Administration and Management. Having grown up in Sardinia, Italy, he graduated Summa Cum Laude in Mechanical Engineering at the University of Cagliari. He worked in the energy sector at Alstom Power Switzerland as Research and Development Engineer, before moving to Brussels, where he pursued a Ph.D in Applied Science at the Von Karman Institute for Fluid Dynamics. After graduating with high honors, he carried out extensive research on transonic flows applied to aeronautics and propulsion systems and he authored journals publications in the domain of gas turbine engines and transonic flows. He also gathered experience in management at Westinghouse Electric Company prior to attending Yale. Marco is also interested in European Affairs, and he has been playing an active role at the Think Tank European Horizons and at the European Student Conference at Yale. He fluently speaks Italian, English, French and Spanish. 
Sarah Tolbert
Forest Peoples Programme
Democratic Republic of the Congo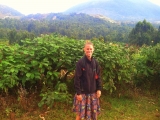 Sarah Tolbert is a second year dual degree MEM and M.A. in global affairs student. She worked for 2 years as a Peace Corps volunteer in Benin organizing farmer's co-operatives and promoting sustainable agriculture practices. Wanting to use her new skills in French and managing projects overseas, she stayed in Benin to work with the non-profit Songhai and the Government of Benin's rural agriculture extension agency. She was in charge of creating a micro-lending program for women farmers and worked closely with women farming groups to install easy to use irrigation systems. Upon returning to the states, Sarah took her field-work experience and explored agriculture and international development from a different angle, working with the International Food Policy Research Institute. For her MEM, she researched the impacts of protected areas on local livelihoods with the International Gorilla Conservation Programme in Rwanda and Uganda. As a TFD Fellow, she is working with different stakeholders who each have their own idea of what is best for both conservation and people in the Kahuzi-Biega landscapes. She will also be exploring how the recent community forest law supports indigenous peoples and ways the policy can be improved to incorporate indigenous knowledge. At Yale, Sarah focuses her studies on ways to better incorporate conservation practices into international food policy and development programs, particularly in the Congo Basin.
Tyler Gibson
The Forests Dialogue
​New Haven, CT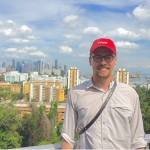 Tyler is a rising first year Masters of Environmental Management student at the Yale School of Forestry and Environmental Studies. Prior to joining Yale and TFD, Tyler spent two years working at blue moon fund, an endowed philanthropic foundation in Charlottesville, Virginia, where he worked on both bmf's climate change and conservation grant-making programs in geographies ranging from Peru to China. During his time at bmf, Tyler developed an interest in innovative business and financial models that can be used for sustainable development in the developing world, particularly those that simultaneously improve livelihoods and environmental outcomes, and he hopes to further explore these issues at Yale. Previously, Tyler was a research assistant at the Wilson Center's China Environment Forum, where he examined the challenges posed by the water-energy nexus in China. Originally from Houston, Texas, Tyler has a BA in International Politics and Economics from Middlebury College in Vermont. Tyler speaks Chinese and Spanish and is an avid traveler, soccer fan, and music enthusiast. You can find him on Twitter at @TylerGibson.
Ethan Miller
Former Program Associate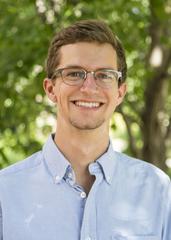 Ethan Miller was a Master of Forestry student at the Yale School of Forestry and Environmental Studies. At TFD, Ethan spearheaded efforts to formalize monitoring and evaluation of TFD's programs, leveraging stakeholder network analysis and impact evaluation. He also assisted with guiding concept and theory of TFD's Land Use Dialogues. Ethan's academic interests are in understanding landscape-scale socio-ecological issues in tropical forest landscapes. His Master's research focused on understanding how collaborative spatial planning and multi-stakeholder engagement can improve participatory forest planning in Kenya. Ethan has worked for CIFOR in Kenya, the Smithsonian Tropical Research Institute in Panama, and at the Tiputini Biodiversity Station in Yasuni, Ecuador. He holds a B.S. of Environmental Science from the University of North Carolina at Chapel Hill. Follow him @ethanfmiller.
Anna Maria Cárcamo
Program Associate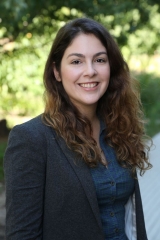 Anna Maria Cárcamo is a first-year Master's student of Environmental Management at the Yale School of Forestry & Environmental Studies. She is interested in International Environmental Governance, Communication and Environmental Justice in Latin America. At The Forests Dialogues (TFD), Anna works as a Program Associate, helping to coordinate and support the organization's Tree Plantations in the Landscape (TPL) Initiative, starting with a Dialogue in her home country, Brazil. She is also Digital Marketing assistant at the Yale Environment review. Before coming to Yale, she worked with Environmental Law, in a law firm and at Rio de Janeiro's Prosecution Office. She also researched Brazil's solid waste policy, the proposed environmental licensing reform and environmental protection in the Mercosur. She graduated in Law with a minor in International Politics in Rio de Janeiro's Pontifical Catholic University. In her spare time, she enjoys art and television and has studied screenwriting and film.