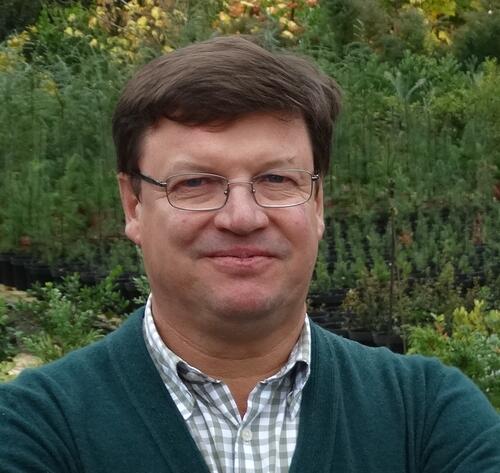 By Alex Weyerhaeuser, Yale School of the Environment, M.E.M '23 and TFD Communications Associate
Francisco Rodríguez steps into big shoes replacing Ivone Namikawa as The Forests Dialogue (TFD) Steering Committee Co-Lead starting in 2023. Francisco, alongside veteran Co-Lead, Milagre Nuvunga, is well-equipped to take on this challenging leadership position. Since joining TFD over six years ago, Francisco has been closely involved with a number of TFD Initiatives, including the Tree Plantations in the Landscape dialogue in New Zealand, Land Use Dialogues in Tanzania and Brazil, the Fire Roundtables, and now the Restoration Initiative. His experience with TFD, the Chilean Forest Dialogue, and 40 years as a forest engineer in Chile position Francisco well with the forestry expertise and interpersonal dialogue skills to lead the Steering Committee with knowledge and grace.
Forest engineering is a relatively new profession (in the last 60 years) that applies engineering principles to forest ecosystems for efficient natural resource use and environmental restoration. "I'm an old forest engineer," Francisco laughed, thinking back to when he started 40 years ago at the University of Chile, the oldest forest engineering school in the country. He followed this degree with an MBA, focusing on the economics of silviculture and community engagement, and joined CMPC Celulosa, one of the oldest and largest forestry companies in Latin America. CMPC, a Chilean company, works mainly in pine and eucalyptus forest plantations across eight countries across Latin America, including Chile, Argentina, and Brazil, where they have pulp, saw, plywood, manufacturing, bio-packaging, and tissue paper mills. "It's a big company in a small country," Francisco noted.
Francisco's work with CMPC is vast: he works on the technical side with operations, silviculture, genetic improvement, plant propagation, pest control, fiber traceability and conservation, as well as specializing in forest certifications. He works with the Forest Stewardship Council (FSC) in Chile and internationally, and is the Vice President of the Programme for the Endorsement of Forest Certification (PEFC) in Chile. "Certifications are very important in all responsible forest management," Francisco explained. Selling any forest product—pulp, timber, bio-packaging, etc.—requires certification to have a share in the market. He also sits on the board of the Chilean National Initiative (a Chilean Forests Dialogue initiative), and works with New Generation Plantations.
His professional work is extensive, but his emotional connection to this field runs deeper; Francisco has been attracted to forests since he was a child. Fascinated by trees, insects, and the relationship between the environment and ecology, Francisco spent much of his childhood in nature. Forest engineering has allowed him the opportunity to turn this passion into a profession— "What could be better?" he asked. His favorite parts of the job are still these hands-on components: being outside, working with plantations, having a concrete impact on biodiversity, landscapes, and communities.
But this work is challenging. "Plantations are a big solution for our future," he explained. "But working with plantations is challenging because normal society doesn't relate well with what plantations are doing in relation to climate change. They see the negative parts of plantations and not the positive." To Francisco, working with plantations is an opportunity to address these issues. "People like products made from wood fiber, but there is no link between the wood and the place of origin. And in the case of some countries, especially in Latin America, Africa, Asia, and Southeastern United States, the wood is coming from plantations, so we are facing a big challenge because at the moment there is no connection between the wood products and the forest plantations." A lot of Francisco's work includes highlighting this link and sustainable plantation practices.
In 2016, he participated in a Land Use Dialogue in Tanzania where he experienced TFD's process for the first time. Despite extensive travel to work with the technical parts of forestry—harvesting, planting, fertilizing, genetic improvement—this was his first time experiencing the people and communities, and expanding to agriculture and other sectors. Engaging in dialogue is crucial to "linking communities with landscapes and figuring out how to perform activities in the same area," he explained. This is what attracted him to TFD's work.
He looks to TFD's approach of "Engage, Explore, Change" to give voice to people who might not normally have a say in multistakeholder dialogues. "There's a process you have to follow, you have an order, you have to engage the proper communities, the proper authorities, to give the proper environment, and that is something you have to learn." Being part of a dialogue, he reflected, allows you to "understand a lot about culture and people and how they think. You understand a little bit better how things are moving, changing, performing, because the world is so diverse and if you only stay in your little capsule, you will never know this." Participating in dialogues around the world has opened his mind to better understand forestry and land use globally and in his own country.
As he takes this next step with TFD as Co-Lead of the Steering Committee and reflects on his long career in forestry, Francisco contemplates what is important to him. He is a happy husband, father, and grandfather, with three grandchildren, four daughters, and has been married for 37 years. He is encouraged by the quality of the students when he visits TFD at Yale, and looks to the future to continue learning from his work and the people around him. He takes this new responsibility seriously because of his regard for TFD's work, his fellow Steering Committee members, his Co-Lead, Milagre, and his predecessor, Ivone. "I'm not going to replace her," he concluded after slipping into a long tribute to Ivone—a respected colleague and friend of 35 years. "But I will do what I can with the skills I have: engagement, responsibility, experience, and a strong belief in this process of dialogue." It's important to Francisco that he engages his Steering Committee colleagues "to keep the strength and innovation of this group and provide new experiences and new ways to do things in the future."