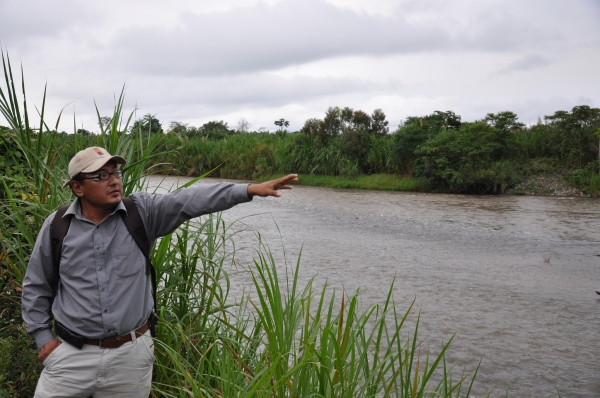 LIMA, Peru – A newly released report, tilted Considerations for REDD+ Benefit Sharing in Peru, highlights practical tools for REDD+ Benefit Sharing including rights-based approaches and conservation agreements. The report, released by The Forests Dialogue (TFD) and the International Union for Conservation of Nature (IUCN), also reflects on key lessons learnt through a multi-stakeholder field-based dialogue held in San Martin and Lima, Peru, in March 2014. 
The dialogue and report are unique in that they connect specific insights at local level with national policies on REDD+ and recommend using REDD+ funding as a catalyst for sustainable development. "The Peru Government aims to mainstream REDD+ into national development strategies and policies", comments Gustavo Suarez de Freitas Calmet, Executive Coordinator of the National Forest Conservation Program for Climate Change Mitigation in the Peruvian Ministry of Environment (MINAM), "REDD+ funding can be used strategically to create enabling conditions for diversified income streams through the sustainable and productive use of forests. This way, REDD+ can leverage and align public and private financing with a focus on low-carbon development."
Gary Dunning, Executive Director, TFD further explains "The diversity of experiences at the project level, the active engagement of Indigenous Peoples, and the opportunity to contribute to the discourse on how to link project experiences with jurisdictional approaches made Peru the ideal location to hold this field-dialogue. And as Peru hosts COP 20, it makes it very timely and informative to the attendees as well. "
The report reflects on the learnings from the field in the San Martin region.  "There is a wealth of experience on REDD+ Benefit Sharing at project level in Peru, especially in protected areas" says Doris Cordero, Senior Program Officer – Forests and Climate Change, IUCN's South America Regional Office. "It is important to link those experiences with national policies on REDD+."
The report highlights the value of Conservation Agreements as an effective tool for REDD+ Benefit Sharing. "Conservation Agreements can be tailored to many different circumstances with respect to ecological settings, legal systems, social and cultural contexts, and economic drivers of threats to natural habitat." explains Claudio Schneider, Technical Director, Conservation International- Peru, " The agreements are negotiated between the implementer and the communities involved. And it can be a tool to reach consensus on how benefits can be shared at community level."
Another important recommendation, in the report, is to use land tenure and user's rights for land and natural resources as criteria to differentiate beneficiaries, and thus determine different REDD+ benefits that can be achieved.  In Peru, the government grants concessions of public use forests to third parties for sustainable management of forest goods and services, defined as a forest concession. "Those who have forest concessions, as well as  Indigenous People who have forest permits, must have access to the multiple benefits of REDD + because they have assumed a series of forest conservation and management responsibilities." Says Hugo Piu Che, Specialist in Environmental Law.
Find full report titled "Considerations for REDD+ Benefit Sharing in Peru" 
Find the TFD Review on General Country Options for REDD+ Benefit Sharing
Follow us on Twitter: @forestsdialogue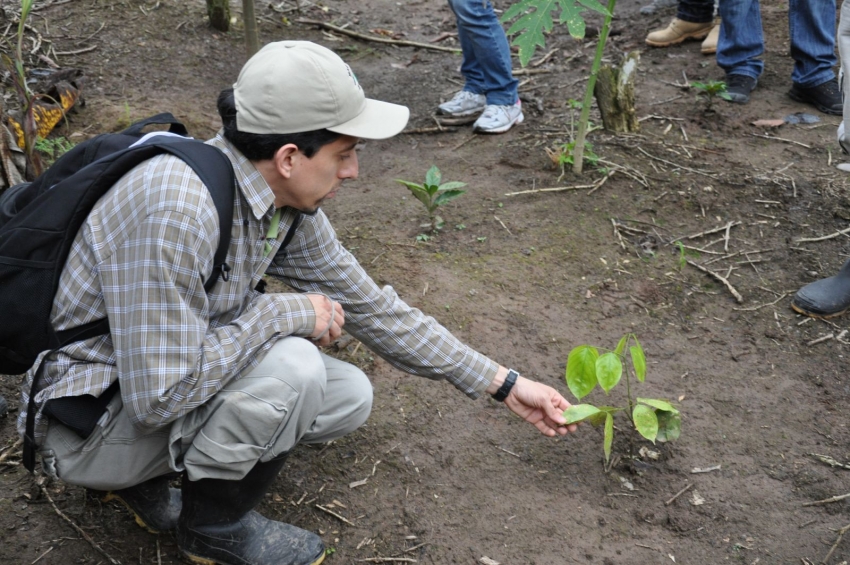 Notes for Editors
Contact Information
Gary Dunning – Executive Director, The Forests Dialogue (TFD) Tel: +1 203 432 5966
About REDD
REDD+ is a mechanism to mitigate climate change that implies paying for reductions in greenhouse gas emissions from deforestation and forest degradation made through forest conservation, the sustainable management of forests and the enhancement of forest carbon stocks in developing countries.
About TFD
TFD, The Forests Dialogue, is an autonomous organization hosted by Yale University.  Utilizing a multi-stakeholder dialogue process, TFD builds trust among leaders, shared understanding on complex challenges and collaborative solutions on the most urgent global forest issues. http:// theforestsdialogue.org
TFD partnered with International Union for Conservation of Nature (IUCN) on the series of dialogues on REDD+ Benefit Sharing. The Initiative's 5 international dialogues culminated in the development of the review and handbook. The Initiative was funded by support from the German Federal Ministry for the Environment, Nature Conservation, Building and Nuclear Safety (BMUB). More information about TFD's REDD+ Benefit Sharing Initiative can be found at: http://theforestsdialogue.org/initiatives/REDD+BenefitSharing
About IUCN
IUCN, International Union for Conservation of Nature, helps the world find pragmatic solutions to our most pressing environment and development challenges. IUCN works on biodiversity, climate change, energy, human livelihoods and greening the world economy by supporting scientific research, managing field projects all over the world, and bringing governments, NGOs, the UN and companies together to develop policy, laws and best practice. IUCN is the world's oldest and largest global environmental organization, with more than 1,200 government and NGO members and almost 11,000 volunteer experts in some 160 countries. IUCN's work is supported by over 1,000 staff in 45 offices and hundreds of partners in public, NGO and private sectors around the world. http://www.iucn.org