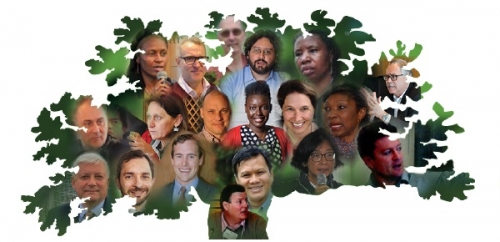 Leaders from around the world - the Steering Committee of the TFD - will be visiting Yale FES from February 20-24th. The week kicks off with an FES-wide cocktail reception Monday 6-7:30PM in Kroon.
TFD week features a series of thought-provoking, informative, and beneficial talks, direct networking opportunities, and career chats for students of Yale FES, SOM, and broader campus communities.
Brought to you by your friends at The Forests Dialogue (TFD), the FES CDO, the Center for Business & Environment at Yale (CBEY), the Social Impact (SI) Lab, and a host of student interest groups including ISTF, CAFE, ConBio, Africa SIG and Latin America SIG.  
Find the full week schedule of events here.