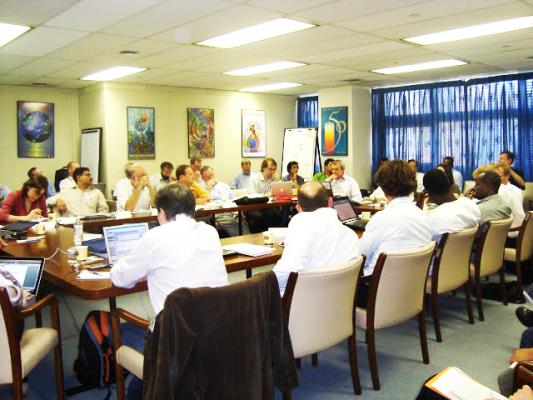 The Forests Dialogue (TFD) is seeking Expressions of Interest from individuals or firms regarding its proposed evaluation of the work of The Forests Dialogue from 2000 – 2012. Evaluators should have experience with evaluating similar initiatives or organizations, familiarity with key forest priorities and problems nationally and internationally, with an understanding of TFDs regions of work and methodologies in utilizing multi-stakeholder processes.  Expressions of Interest should also include several brief comments on how this proposal work could be carried out in an efficient and timely manner. 
 If interested, please carefully review the TFD Evaluation Terms of Reference .  
TFD requests that qualified evaluators submit a maximum one page expression of interest, no later than 15 March 2013. 
Key parameters for consideration under this consultancy include:
1. Evaluator prepared to start work by beginning of May 2013 (and attend TFDs Steering Committee meeting in Rome, Italy on 9-10 May).
2. Evaluator prepared to travel throughout the consultancy to at least 3 TFD field dialogue locations (Latin America, Africa and South-east Asia)
3. Evaluator present nearly finalized report at TFD's November 2013 Steering Committee meeting in New Haven, USA and complete final report by end of 2013. 
 4. A maximum budget of 60,000 USD including travel and related expenses.
All submissions and inquiries should be sent via email to tfd@yale.edu