TFD launches two guides!
Latest
TFD launches two guides!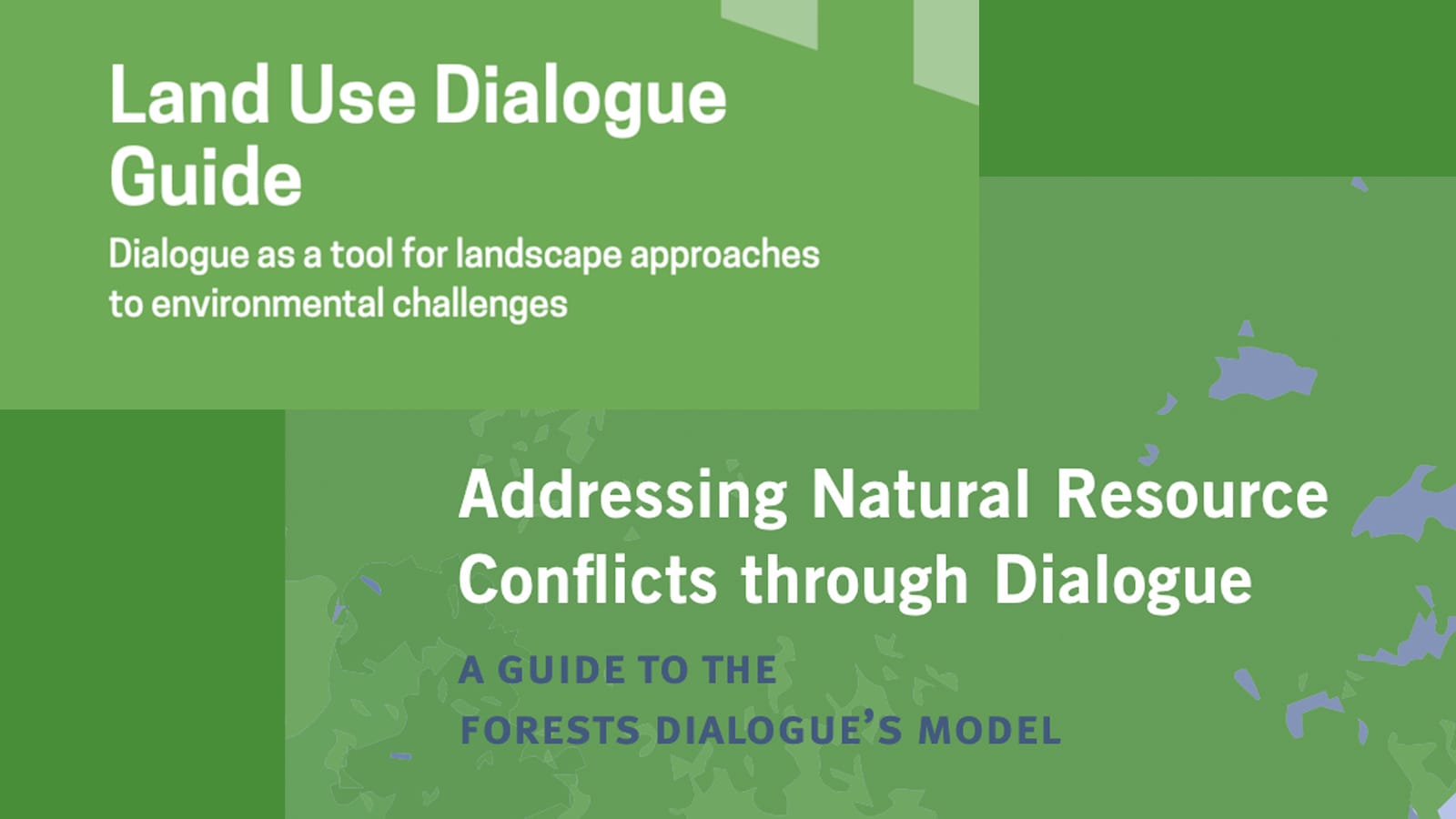 The Land Use Dialogue (LUD) Guide
TFD is happy to announce the launch of the LUD Guide in four languages (English, French, Portuguese and Spanish). The Guide is an implementor's handbook for dialogue to support development of a "Landscape Approach" in practice. The document shares TFD's approach to the theory in the field through the lens of stages of decision making to design and conduct an LUD, drawing on the experiences and lessons learned from TFD's partnerships with IUCN during their Program on Land Use Stabilization (PLUS), the Brazilian Forests Dialogue, and beyond. This Guide is for academics and practitioners alike looking to deepen their knowledge around the challenges and promises of dialogue to support a landscape approach in practice through TFD's Land Use Dialogue Initiative.
The Forests Dialogue (TFD) Guide
20 years in the making, TFD invites you to learn from our newly launched comprehensive Guide to implementing multi-stakeholder dialogue initiatives in the forest sector. Drawing from the experience of more than 90 dialogues across the globe, this Guide is the culmination of processes and learnings from TFD's work designing and conducting dialogues with thousands of participants, hundreds of environmental leaders, and dozens of leading global organizations in the field.
Whether you're working with stakeholders from companies, governments, donors, or NGO's, this Guide shares TFD's insights and approach to structuring meaningful dialogue.