Field Dialogue on Changing Outlooks for Food, Fuel, Fiber and Forests (4Fs) in Finland
2 September 2014

to

5 September 2014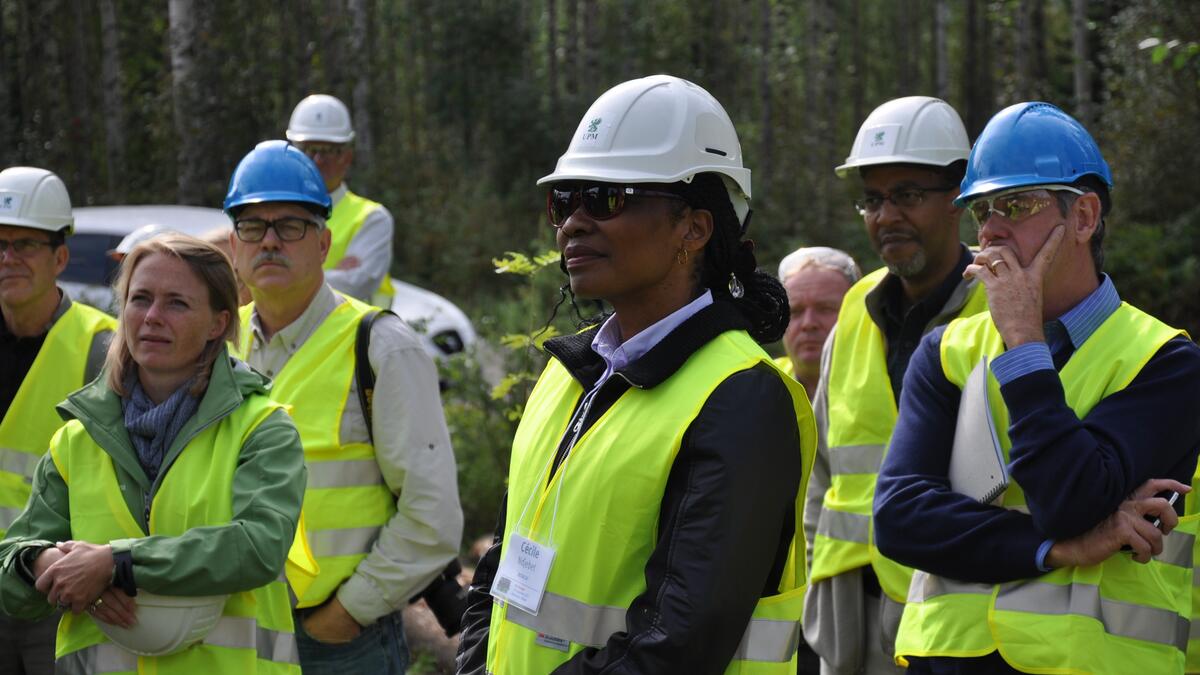 The Forests Dialogue (TFD) and its partners convened an international dialogue on Changing Outlooks for Food, Fuel, Fiber and Forests (4Fs) from September 2nd to 5th in Finland. TFD's initiative on 4Fs aims to bridge the gap among forest, fuel, agriculture and other land use sectors, provide thoughtful leadership, and catalyze collaborative partnerships and actions for fairer and more sustainable land use. The Finland Dialogue built upon insights gleaned from previous dialogues that TFD has held in Washington D.C., Brazil, and Indonesia. It offered a platform for discussion about and learning from the complex process of resource governance and use in the landscapes dominated by the northern semi-natural forests of Finland.
Participants joined a field visit for the first two days of the Dialogue and had the opportunity to observe and have discussions with key local stakeholders about the competing land use demands and how land use decisions are made, especially for pulp, paper, timber, agriculture and biofuels. Building on the field observations, the Dialogue continued in facilitated plenary and small group formats to explore:  (1) How to formulate policy and legislation to reconciliation competing land uses;  (2) The roles and expectations of private sector in creating sustainable landscapes; and (3) How to engage small holders in integrated land uses.
Make sure to follow TFD on Twitter and use the search hashtag #4FFinland to see relevant tweets from the Dialogue and to share your own thoughts.  
For photos from the Dialogue, please go here.