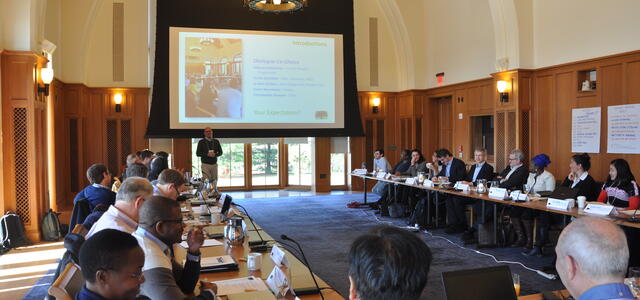 TFD organized a scoping dialogue, hosted by the Yale Environmental Dialogue Initiative in New Haven, CT.
The objectives of the scoping dialogue were to:
1.  Share understanding of the background of land tenure reform among various stakeholders including indigenous peoples, forestry companies, agricultural companies, development agencies and relevant government bodies
2.  Examine and learn lessons from concrete situations where land tenure reforms have been, or are being, used
3.  Identify key fracture lines within land tenure reform with opportunity for improvement and collaboration across stakeholders.
For photos from the dialogue, click here.